Our exclusive showcase exhibition brings together the best technology and service providers, as well as operators, who will be presenting the latest products and services available to the mail and express industry.
Navigating the complex landscape of global shipping and logistics presents new challenges for fast-growing brands every day. At Auctane, we serve and champion these businesses in everything we do. We are a team of shipping and software experts with a passion for helping businesses move their ideas, dreams, and innovations around the globe. Our software solutions power billions of shipments every year and enable businesses to manage complex logistic channels with ease, optimizing their time, energy, and resources. Auctane brands include ShipStation, Stamps.com, Packlink, ShippingEasy, ShipWorks, ShipEngine, Endicia, Shipsi, GlobalPost, and Metapack, with offices in El Segundo, Austin, London, Madrid, Sunnyvale, Zielona Gora, Atlanta, and St. Louis.

At Beyon Connect, we provide digital solutions to citizens, businesses and governments. Building on the principles of efficiency, transparency and citizen participation, we are on a mission to create better and more inclusive digital societies across the MENA region. We facilitate digital seamless communication between governments, businesses and citizens as well as providing unique digital identity to citizens. With Beyon Connect's solutions, it is easier than ever before for citizens to connect with public and private entities whenever they want and from anywhere. For us, security is a key element when digitalising official correspondence between citizens, businesses and public institutions. Therefore, we guarantee secure and safe services that will fully protect your personal data. To do so, we have partnered up with some of the leading security specialized companies. Find more information about us and our partners on our official website, and join the movement for better and more inclusive digital societies in the MENA region.
Emirates Post is a diversified postal corporation providing postal and non-postal services through a network of 109 post offices around the UAE. In 2007, Emirates Post became one of the subsidiaries of Emirates Post Group under a Federal decree in 2013. The other subsidiaries under the group are Electronic Document Centre (EDC); and Wall Street Exchange. We provide post and express solutions for individuals and businesses. Our services cover domestic and international geographies, and the collection and delivery of wide range of outbound and inbound items. Our non-postal services cater to individuals, businesses and communities with a portfolio of services that include government services, utility bill payments, retail insurance, money remittance, travel bookings and advertising by post. Our partnership with government agencies and commercial enterprises enable us to offer completely secure and convenient services for customers in the UAE.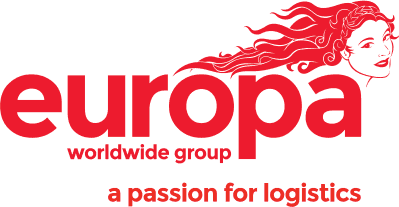 Europa Worldwide Group is one of the largest privately owned Transport and Logistics companies in the United Kingdom, delivering cost-effective freight solutions since 1966. Europa's services are structured over five operating divisions: – Europa Road, Europa Air & Sea, Europa Warehouse and Europa Contact Centre, as well as our specialist full load sister company, Continental Cargo Carriers. Europa utilises these divisions to tailor a bespoke solution to match any specific customer requirement. A powerful logistics network supported by key partnerships in Europe, Hong Kong, China, USA, Canada and Australia provides express distribution and line-haul services to the mail, packet, parcel and e-commerce industries. In the UK a team of mail experts provide logistics management support and provide you with a cost effective, efficient and reliable solution.

Eurora™ is an intelligent cross border compliance platform. Our fully automated and science-backed AI allows companies to save time and resources while handling large amounts of data near-instantly and precisely. We've developed the world´s most advanced machine learning technology to manage cross-border taxes, goods descriptions, and electronic declarations. Eurora™ deliver critical services including HS Code Allocation, Duty and Tax Calculation, Electronic Custom Declarations, Fiscal Representation (including IOSS VAT intermediary) and Customs Clearance in European Countries.

Honeywell Sensing and Productivity Solutions (S&PS) is a global leader providing custom-engineered sensors, switches and controls, and productivity solutions built around our high performance data collection hardware including rugged mobile computers, voice-enabled software, bar code scanners, radio frequency identification (RFID) and workflow printing solutions. Our solutions serve customers in aerospace, automotive, field service, healthcare, industrial, manufacturing, medical, retail, supply chain, test and measurement, and transportation and logistics markets. We provide unparalleled precision and durability that improves efficiency, increases operational productivity and enhances customer service capabilities. For more information on Honeywell sensing products, visit our website.

Hurricane Commerce is a world-leader in the provision of complete and accurate data for cross-border eCommerce. The company, founded in 2016 and private equity-backed, counts Emirates Post, Royal Mail, SEKO, An Post, Australia Post, 4PX, Yanwen and DG Pro Carrier among its growing portfolio of customers. Hurricane's AI-driven, real-time data solutions include Zephyr, its lightning quick data enhancement tool, and Aura, which covers the three critical cross-border areas of duty and tax calculation, prohibited and restricted goods screening and denied parties screening. With customs authorities now enforcing the major regulatory changes of 2021, including the US STOP Act and the EU's abolition of the VAT exemption on low-value goods, the need for compliant data has never been greater. Hurricane's team of experts, from the worlds of tech, logistics and content and compliance, is enabling its customers to achieve frictionless cross-border trade.
KePol parcel lockers allow for convenient automating the first and last mile of logistic processes. They provide customer-friendly 24/7 service and make pick up, drop off and returns easy. Since 2001, the highly innovative KePol systems have influenced and driven self-service processes in the postal market. Thanks to their outstanding reliability, KePol lockers have established a reputation as being the best available solution for stable 24/7 operation on 365 days a year. With her vast experience in fields of postal and logistics automation all over the world, KEBA is your ideal and experienced partner with in-depth knowledge for automated first and last mile solutions.

Lleida.net "Digital Postal Services" are a new generation of registered electronic communications postal services available to Postal Operators and Couriers. As a provider of registered electronic communications, with successful operations and signed agreements with postal companies in 14 countries, Lleida.net is helping the digitalization of postal services. Postal Operators worldwide are relaying on Lleida.net SaaS (Software as a Service) platform to uncover new sources of revenue. From basic electronic proof of delivery service via SMS/email, to a full suite of digital services, Lleida.net enables the postal sector to become an essential component of the digital economy and connected governments. The company has recently broadened its portfolio of services to automate processes for public administrations and private companies. Listed on three stock exchanges, OTC (New York), Euronext Growth (Paris) and BME Growth (Madrid), Lleida.net holds over 200 patents throughout the world.

MailAmericas is a cross border logistics company connecting players all over the world. Leaning on our two decades of expertise in handling printed matter and cross-border deliveries in emerging markets, MailAmericas is playing a monumental role in enabling international companies to go neck and neck with domestic players during the Latin American e-commerce explosion. MailAmericas is currently aiding e-commerce companies and retailers to deliver more than three and a half million international packages per month in Latin America. Find out why the largest worldwide marketplaces partners with MailAmericas for their cross border BtoC and BtoB solutions at: https://www.linkedin.com/company/mailamericas-mailatinamerica or by contacting their team.

One World Express is a globally recognised, respected and leading cost effective domestic and cross-border distribution solutions provider. Established since 1998, One World's Worldwide strategic partnerships allows them to lead in the cross border arena to provide a first class service and innovative solutions to online sellers, 3PL's, 4PL's, Marketplaces and resellers of distribution solutions within the industry.
Today's cross border commerce requires a wide variety of solutions, flexibility, services and technology is a key to effectively meeting the online market place, merchants & consumer's expectations. It is important to empower online retailers with cross-border solutions that brings choice and flexibility which would enable them to deliver on their own and the consumer's expectations. End-to-end tracking, full visibility, multiple shipping options based on SKU, Basket value, Geographical location, Consumer requirement and e-retailers budgets play a vital role in effectively delivering a successful cross border commerce strategy. Can a single IT platform deliver these complex requirements to successfully operate cross border commerce?
One World Express delivers these solutions through a single API connection into their technology platform "Smarttrack" where over 130+ carriers can be accessed for Omni-channel deliveries worldwide. These include multiple posts Semi Tracked and Tracked Solutions, in Country local hero Couriers and Worldwide Express through integrators. This brings immense flexibility and choice which is much required in the cross border distribution space. Data driven logistics solutions and analytics helps One World deliver solutions the markets are seeking.

We are a technology company that delivers ecommerce logistics services consumers love. Our best-in-class services include fulfillment, delivery, returns and cross-border ecommerce that help merchants drive conversion, retention, and lasting loyalty.  These solutions are enabled by data science-based innovation and powerful analytics tools that help clients reduce transportation and logistics costs, improve delivery times, and optimize returns in ways no other technology provider can.  Ranked by Internet Retailer as #1 International Ecommerce provider, a Top Carrier and Top Fulfillment Service Provider, we provide a more compelling alternative for ecommerce logistics to over 500 brands and thousands of marketplace sellers.

PRIME was founded in 1997 with the aim of stimulating trade in cross-border packets. Today, PRIME is a members driven network with a cooperative like spirit. It consists of 158 UPU Designated Operators with the mission of working and collaborating together to deliver cross border solutions for the e-commerce market. We are committed to keeping trustworthy long-lasting relationships within our community. Our vision is to be at the forefront of emerging e-commerce developments and to be the leading global enabler of cost-effective, quality tracking and delivery services in the cross-border e-commerce tracked packets market. Any Designated Operator that is a UPU member is welcome to join PRIME.

The United Postal Group enables customers to send their mail and parcels all over the world. UPG can calculate shipment prices down to the gram, which makes parcel shipping considerably cheaper compared to existing parcel services. Shipping costs can be viewed, compared and booked via the self-programmed UPG Shipment Client software. The software works like a comparison portal and its algorithm always finds the best price and the best delivery quality from over 60,000 rates. Customers can enter the most important key data of their shipment and are then provided with the correct shipping label at the click of a mouse. By using the UPG software and its individual user interface, the customer has a complete overview of all the parcels or letters he has sent. From the delivery address, to the tracking code and received returns, to their renewed dispatch. For customers who also use UPG's fulfilment services, the software's inventory management also provides, for example, the current stock of items available in the warehouse.

Zonos provides scalable technology to simplify the complexities of international commerce making it accessible to everyone. We create products that allow businesses to take full control of their cross-border trade experience. Our SaaS solutions alleviate the headaches of cross-border trade with APIs and software that provide businesses with the tools and data they need to scale globally, including the only true landed cost solution on the market. Zonos has doubled in size every year since its inception, to become the leader in cross-border technology, helping thousands of businesses better serve their international partners and customers. Our team of industry and software experts is expanding rapidly, both locally and globally.