Emirates Post is a diversified postal corporation providing postal and non-postal services through a network of 109 post offices around the UAE. In 2007, Emirates Post became one of the subsidiaries of Emirates Post Group under a Federal decree in 2013. The other subsidiaries under the group are Electronic Document Centre (EDC); and Wall Street Exchange. We provide post and express solutions for individuals and businesses. Our services cover domestic and international geographies, and the collection and delivery of wide range of outbound and inbound items. Our non-postal services cater to individuals, businesses and communities with a portfolio of services that include government services, utility bill payments, retail insurance, money remittance, travel bookings and advertising by post. Our partnership with government agencies and commercial enterprises enable us to offer completely secure and convenient services for customers in the UAE.

No matter where your business takes you. Or how valuable and delicate your cargo. No matter how tight the timeline, or unusual the request – tomorrow opens your business to a new world of possibilities, with Emirates SkyCargo. We're uniquely placed to help you do business faster and more efficiently. From our strategic location at the crossroads of Europe, Africa and Asia – you can reach more than one and a half billion customers in less than eight hours. With multiple destinations and serviced by one of the world's youngest wide-bodied fleets, we connect people with the things that are important to them.

Eurora™ is an intelligent cross border compliance platform. Our fully automated and science-backed AI allows companies to save time and resources while handling large amounts of data near-instantly and precisely. We've developed the world´s most advanced machine learning technology to manage cross-border taxes, goods descriptions, and electronic declarations. Eurora™ deliver critical services including HS Code Allocation, Duty and Tax Calculation, Electronic Custom Declarations, Fiscal Representation (including IOSS VAT intermediary) and Customs Clearance in European Countries.

Hurricane Commerce is a world-leader in the provision of complete and accurate data for cross-border eCommerce. The company, founded in 2016 and private equity-backed, counts Emirates Post, Royal Mail, SEKO, An Post, Australia Post, 4PX, Yanwen and DG Pro Carrier among its growing portfolio of customers. Hurricane's AI-driven, real-time data solutions include Zephyr, its lightning quick data enhancement tool, and Aura, which covers the three critical cross-border areas of duty and tax calculation, prohibited and restricted goods screening and denied parties screening. With customs authorities now enforcing the major regulatory changes of 2021, including the US STOP Act and the EU's abolition of the VAT exemption on low-value goods, the need for compliant data has never been greater. Hurricane's team of experts, from the worlds of tech, logistics and content and compliance, is enabling its customers to achieve frictionless cross-border trade.

Zonos provides scalable technology to simplify the complexities of international commerce making it accessible to everyone. We create products that allow businesses to take full control of their cross-border trade experience. Our SaaS solutions alleviate the headaches of cross-border trade with APIs and software that provide businesses with the tools and data they need to scale globally, including the only true landed cost solution on the market. Zonos has doubled in size every year since its inception, to become the leader in cross-border technology, helping thousands of businesses better serve their international partners and customers. Our team of industry and software experts is expanding rapidly, both locally and globally.

At Aramex, we strive to connect the world, enabling growth and wealth for businesses, our employees, and the communities we partner with, through our passion, entrepreneurial spirit, and continuous customer satisfaction. Founded in 1982 as an express operator, we quickly grew into a global logistics network with more than 600 offices in over 65 countries, that delivers logistics services and transportation solutions, with a range of specialized offerings like international and domestic express delivery, freight forwarding, integrated logistics solutions, consumer retail services, and e-commerce solutions. Our dedication to innovation drives how we do business. It allows us to adapt to challenging market conditions, execute last-mile delivery solutions, develop pioneering new products and services, and quickly respond to our customers worldwide. We take pride in being the first in the region to develop a sustainability report that highlights all our green achievements, including a 20% reduction in emissions by 2020, which we surpassed with substantial investments in renewable energy, electric vehicles, and energy awareness. 

At Beyon Connect, we provide digital solutions to citizens, businesses and governments. Building on the principles of efficiency, transparency and citizen participation, we are on a mission to create better and more inclusive digital societies across the MENA region. We facilitate digital seamless communication between governments, businesses and citizens as well as providing unique digital identity to citizens. With Beyon Connect's solutions, it is easier than ever before for citizens to connect with public and private entities whenever they want and from anywhere. For us, security is a key element when digitalising official correspondence between citizens, businesses and public institutions. Therefore, we guarantee secure and safe services that will fully protect your personal data. To do so, we have partnered up with some of the leading security specialized companies. Find more information about us and our partners on our official website, and join the movement for better and more inclusive digital societies in the MENA region.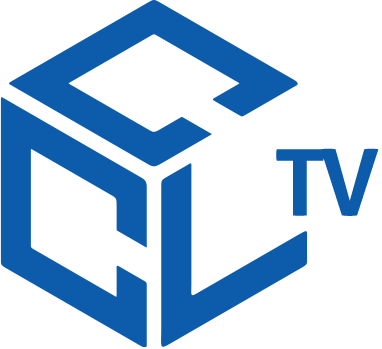 CCL TV is a neutral platform for knowledge-sharing and debate through some of the biggest names and brands in business.  We are part of an exceptional community of contributors, keen to share organisational insights and discuss hot topics. CCL TV provides a dynamic forum for logistics experts and specialists to share their know-how, experience and create new networks.
Picture this: you are a leader in your field, an expert in the industry, looking for a place to share your thinking. Look no further. CCL TV helps your brand reach a global audience with professionally produced video content for you to share on your own website, in newsletters, and on your social media channels. Make your voice heard in a different way!
Made by the industry for the industry. Join us and let's talk!

Doddle believes creating delivery and returns experiences that shoppers will remember and keep coming back to. Our white-labelled technology enables your customers to collect & return their online shopping from the place that suits them best. Efficient, fast and flexible for consumers. Simple and cost effective for retailers. And greener, cleaner streets for us all. We have a unique background in dealing directly with shoppers and pioneering technology innovations that gives us a unique position in the delivery and returns arena. We know that it's not enough to simply offer technology – that's why we consult with retailers at every stage to understand their specific needs and customer journeys. Of course, it all comes down to the bottom line. We make retailers more profitable by powering solutions which drive loyalty, remove manual processes, minimise returns time out of stock, create cross-selling opportunities and give staff time back to focus on serving customers. Doddle works with some of the world's best loved brands like Amazon, ASOS, USPS and M&S, to name a few. We're headquartered in London, UK, with regional teams in Australia, US, Europe and the Middle East.

Escher powers the world's first and last mile deliveries, helping Posts connect nearly 1 billion consumers with global ecommerce networks. Postal operators rely on Escher to deliver an enhanced retail and digital customer experience, to activate new revenue streams, and to realize new delivery economics. The company's award-winning customer engagement platform, Riposte, and Escher's full-service support helps Posts become next generation enablers of ecommerce. First and last mile delivery becomes streamlined, efficient, and profitable and is powered by the most customer-centric, low-cost, retail network imaginable. Posts can also rapidly expand and deepen all points of engagement with ease and in a highly cost-effective way.

MailAmericas is a cross border logistics company connecting players all over the world. Leaning on our two decades of expertise in handling printed matter and cross-border deliveries in emerging markets, MailAmericas is playing a monumental role in enabling international companies to go neck and neck with domestic players during the Latin American e-commerce explosion. MailAmericas is currently aiding e-commerce companies and retailers to deliver more than three and a half million international packages per month in Latin America. Find out why the largest worldwide marketplaces partners with MailAmericas for their cross border BtoC and BtoB solutions at: https://www.linkedin.com/company/mailamericas-mailatinamerica or by contacting their team.

One World Express is a globally recognised, respected and leading cost effective domestic and cross-border distribution solutions provider. Established since 1998, One World's Worldwide strategic partnerships allows them to lead in the cross border arena to provide a first class service and innovative solutions to online sellers, 3PL's, 4PL's, Marketplaces and resellers of distribution solutions within the industry.
Today's cross border commerce requires a wide variety of solutions, flexibility, services and technology is a key to effectively meeting the online market place, merchants & consumer's expectations. It is important to empower online retailers with cross-border solutions that brings choice and flexibility which would enable them to deliver on their own and the consumer's expectations. End-to-end tracking, full visibility, multiple shipping options based on SKU, Basket value, Geographical location, Consumer requirement and e-retailers budgets play a vital role in effectively delivering a successful cross border commerce strategy. Can a single IT platform deliver these complex requirements to successfully operate cross border commerce?
One World Express delivers these solutions through a single API connection into their technology platform "Smarttrack" where over 130+ carriers can be accessed for Omni-channel deliveries worldwide. These include multiple posts Semi Tracked and Tracked Solutions, in Country local hero Couriers and Worldwide Express through integrators. This brings immense flexibility and choice which is much required in the cross border distribution space. Data driven logistics solutions and analytics helps One World deliver solutions the markets are seeking.

Open Pricer provides a cloud-based pricing platform that empowers businesses to sell smarter and faster, thus improving their financial performance. This solution is based on an extensive experience gained from working for many years with global market leaders. It helps sales and pricing teams to improve revenue management strategy, build more accurate quotes, optimize price increase campaigns, effectively monitor contracts to retain customers and maximize their lifetime value.

We are a technology company that delivers ecommerce logistics services consumers love. Our best-in-class services include fulfillment, delivery, returns and cross-border ecommerce that help merchants drive conversion, retention, and lasting loyalty.  These solutions are enabled by data science-based innovation and powerful analytics tools that help clients reduce transportation and logistics costs, improve delivery times, and optimize returns in ways no other technology provider can.  Ranked by Internet Retailer as #1 International Ecommerce provider, a Top Carrier and Top Fulfillment Service Provider, we provide a more compelling alternative for ecommerce logistics to over 500 brands and thousands of marketplace sellers.

The United Postal Group enables customers to send their mail and parcels all over the world. UPG can calculate shipment prices down to the gram, which makes parcel shipping considerably cheaper compared to existing parcel services. Shipping costs can be viewed, compared and booked via the self-programmed UPG Shipment Client software. The software works like a comparison portal and its algorithm always finds the best price and the best delivery quality from over 60,000 rates. Customers can enter the most important key data of their shipment and are then provided with the correct shipping label at the click of a mouse. By using the UPG software and its individual user interface, the customer has a complete overview of all the parcels or letters he has sent. From the delivery address, to the tracking code and received returns, to their renewed dispatch. For customers who also use UPG's fulfilment services, the software's inventory management also provides, for example, the current stock of items available in the warehouse.